Here we go!
The Research Group kicked off with a intensive yet successful workshop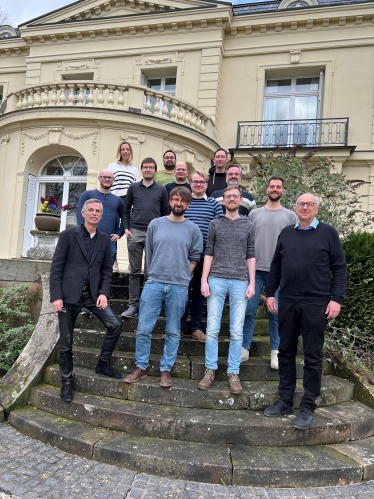 After a successful start of the research group in February, the participants went to the country house of the University of Münster in Rothenberge in March for a first workshop on transdisciplinarity. For the research group, the interaction of the  subprojects is  central to its success. For collaboration across disciplines to work, it is important to understand potential differences in the use of our central concepts and to develop a shared understanding.
In the cozy atmosphere that  makes the Landhaus Rothenberge so unique, we worked intensively, discussed and defined central common concepts. In addition to the content-related work, the joint working relationship was strengthened with strolls through the country, board games and evening conversations.
From "agency" to "digital sovereignty" to "configurable reference model," 56 terms have already been collected for use beyond the individual subprojects. Initial discussions emerged on the terms sustainability and innovation. For 30 of these terms, initial definitions have already been agreed in the research group, which we will soon make available on our website as a glossary.
We also used the time to prepare the first public workshop, which will take place on May 9, 2023, as part of this year's MEMO conference.